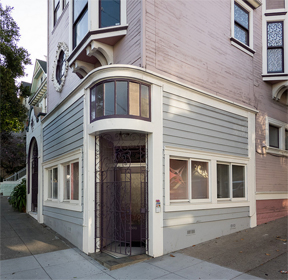 Soo Healing Arts Studio
When: Tuesday, September 8, 2015
6:00 - 7:30pm
Where: Soo Healing Arts Studio
4500 18th Street at Douglass St.

conveniently located in San Francisco's Castro District.
It's a short walk from several MUNI stops:
F, K, L, M, T, 24, 33, 35, 37, and street parking is easy.

Have you tried journaling, affirmations, gratitude lists, and similar tools to explore and work on your thoughts and behavior? Were the results uneven and unpredictable? Ending up as to-do lists or complaining about life?
You're not alone!

How can we get the impact and the sustainability to be a powerful, effective tool for personal development? Enter the Essential 10 Minutes™, a process that brings these separate practices together supporting one another to develop the perfect recipe.